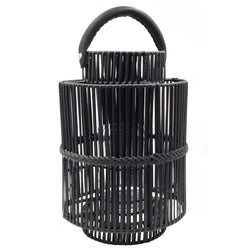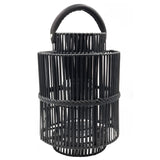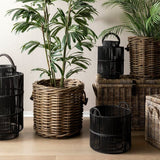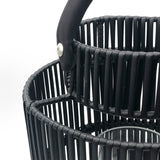 Pavillion Rhodes Outdoor Lantern Med Black
The Pavillion Rhodes Outdoor Lantern Medium Black is perfect for elevating the look of your outdoor setting.
Beautifully crafted in a weatherproof and durable poly-rattan weave with stunning detailing and a glass candle holder provided, this item is ideal to quickly transform your space into a relaxed haven.
Dimensions: 31Dia x 43H cm
Material: Poly Rattan
Care Instructions: Although the item is designed to stay outdoors year round, it is recommended that poly rattan be covered in extreme weather conditions as the material can become stiff in the cooler months and loosen in hot and humid months.
Use a microfibre cloth or soft brush to clean you lantern and hand-wash the glass candle holder.