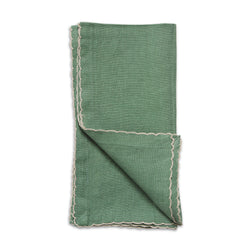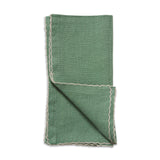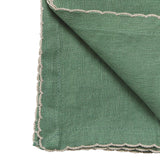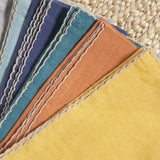 Patina Scalloped Napkin Set 4 / Sage
The Patina Collection is characterised by pure 100% linen to ensure longevity and a beautiful finish with a colour wheel of finishes to choose from. Featuring either a classic pom pom border or a more ornate scalloped embroidered edge.

The Patina Scalloped Napkin Set/4 Sage features natural scalloped embroidery.
Dimensions: 45 x 45cm

Material: 100% Linen

Colour: Sage / Natural
Care Instructions: Machine wash cold. Only tumble dry on low heat. Warm iron if needed. Do not bleach.