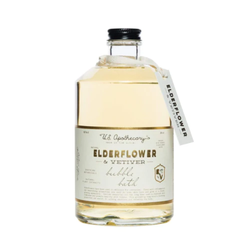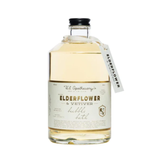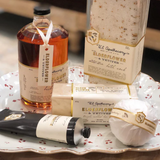 U.S Apothecary
Bubble Bath / Elderflower + Vetiver
The earthy floral Elderflower Bubble Bath invites all to enjoy its alluring qualities. Elderflowers have been used in skincare for centuries. Their anti-inflammatory and beautifying properties are said to even skin tone and give it a fresh glowing appearance. More than 98% natural the formulation is made using natural plant extracts and botanicals. This bubble bath is scented lightly with elderflower and vetiver fragrance oil.
This earthy, floral fragrance invites all to enjoy its alluring union of wisteria, lemon peel and grapefruit. This gender-neutral scent is grounded with a woody vetiver and patchouli base. 
Notes:

 

woody vetiver, patchouli, wisteria, lemon peel, grapefruit

Colour may vary due to natural ingredients.

Made in the USA.

More than 98% natural.

Vegan. Cruelty Free. Not tested on animals.

Paraben and petrochemical surfactant free.

Recyclable + reusable glass bottle.

473 ml.