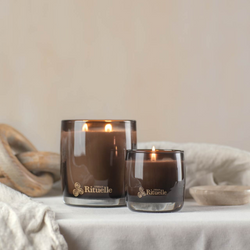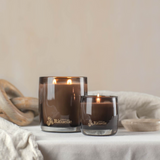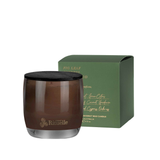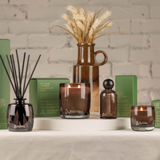 Apotheca Candle 140gm / Fig Leaf
Handcrafted in Australia using pure, natural soy & coconut wax & a natural fibre wick, this highly fragrant, luxurious candle draws on a rich blend of scents specifically designed to amplify your sensory state. Embrace the simple ritual of lighting a scented candle & create a fragrant sanctuary that will awaken your spirit & ignite your heart & mind.
Burn time approximately 35 hours.
140 gm / 4.9 oz
Fragrance Notes: Meander through magnificent, lush green foliage. An intricate and alluring fragrance, opening with vibrant bergamot top notes, unveiling luscious heart notes of succulent fig leaf. Earthy base notes of cedarwood blend seamlessly alongside cypress & oakmoss.
Top Notes: bergamot, green citrus
Middle Notes: fig leaf, coconut, gardenia
Base Notes: cedarwood, cypress, oakmoss
Fragrance Family: Green