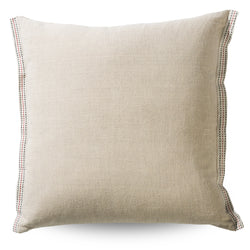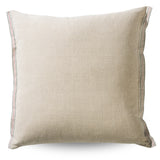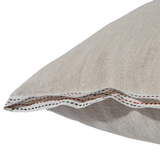 Berkeley Flange Stitch Cushion
The Berkeley range has a modern colour palette combined with a bohemian essence, featuring tufted elements, decorative flanges and multi patterns. This range brings an element of eye catching texture to every room.

The Berkeley Flange Stitch cushion is an all natural Linen cushion with a Navy and Red feature stitched on a complimentary White Linen flange.
Dimensions: 60 x 60cm
Material: Linen
Comes with a 100% duck feather insert