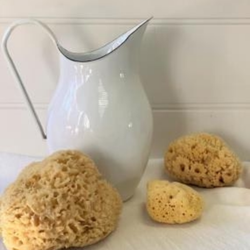 Heaven In Earth
Sponge Large / Natural
Natural Sponge Large is a sustainably harvested sea sponge which is 100% biodegradable and turns every wash into a sensual beauty ritual. This sponge makes a statement in the home and bathroom. Hand cut.
Dimensions approximately: 17 x 14cm 
Note: this is approximate sizing only. Size of the sponge may vary. 
Made in Germany.