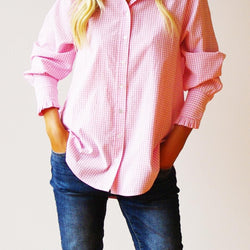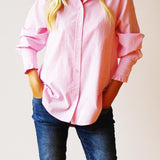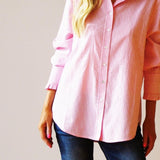 Lottie Gingham Shirt / Pink
Our Lottie Gingham Shirt. Shown here in 100 percent pure cotton. Also, with a smart button-up front and scooped back. As well as gorgeous frill detail, in the collar and cuffs. As well as a unique double cuff detail. In short, Lottie is the perfect self-indulgent purchase to add to your wardrobe or as a gift for someone special.
Furthermore, our beautiful collection has also been ethically sourced. Hand-made and above all, with quality and style.