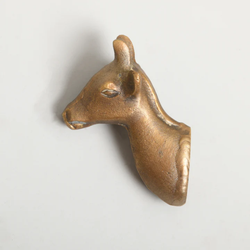 New Direction
Giraffe Hook / Brass
This is a handmade item and each piece will be slightly different.
Variance in shape or colour can't be considered faulty for this product but an addition to the "uniqueness" of what you are buying.
Brass will tarnished over time and gain a beautiful patina but can be clean back to its new condition using a brass polish product.
Dimensions: Approx. 4.5cm x 8cm x 6cm