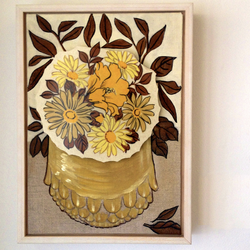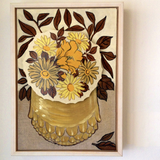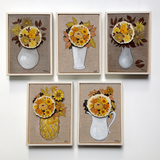 Add a little soul and flare to your interiors with our unmissable range of original artwork by Tory Burke. 'Bouquet' is a series featuring a bouquet of flowers in a vase. Framed in an off-white canvas drop in frame.
Handmade in Australia
Each piece is unique and one-of-a-kind
Series of 5 artworks (2 x kinds available)
Dimensions: 320 x 270mm
Material: Mixed media oil on Italian linen with hand shaped "Johnson of Australia' plate floral design
We will contact you upon receiving your order
Due to the nature of handmade artwork and its unique qualities, we cannot guarantee that the artwork you order will be the exact same as the image shown. We will call or email to confirm your artwork choice with the options we have in stock at the time.